Metadata Validatior is responsible for verifying compliance metadata with the standards and law regulations. To ensure consistency of metadata with these standards the basis for the operation of the validator form application schemas corresponding to the following ISO standards:
EN ISO 19115:2005
EN ISO 19119:2006
ISO/TS 19139:2007
INSPIRE Implementing Rules: wersja 1.2
National technical regulations and standards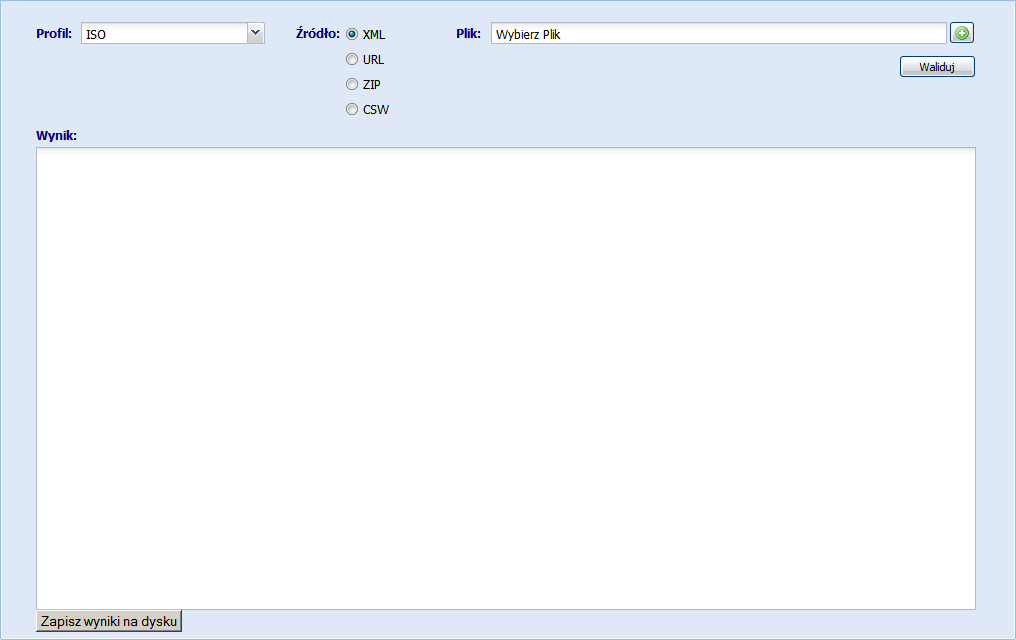 These ISO Standards define metadata elements needed to describe spatial data sets and services. Metadata Validator is a web based application available to the public for all users. There is a diagram below presenting various using of Metadata Validator by user.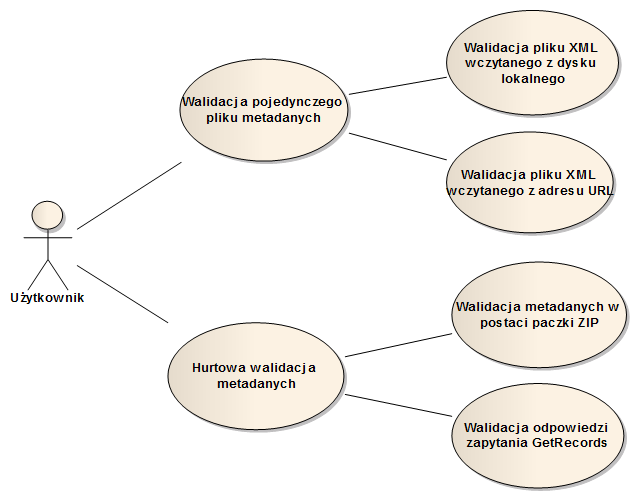 The final report is generated by the application as a result of validation. The document contains information about the XML document compliance with the accepted schema and it summarizes the results of validation. It returns information about any errors encountered along with an indication of their occurrence in the validated file.
New Metadata Validator provides the following functionality:
public Access – no log in needed
thin client tool available on-line
support for multiple metadata profiles (PZGiK, INSPIRE, ISO)
two standards access interfaces:
Below are some supporting materials due to the obligation to adapt metadata to version 2.0: